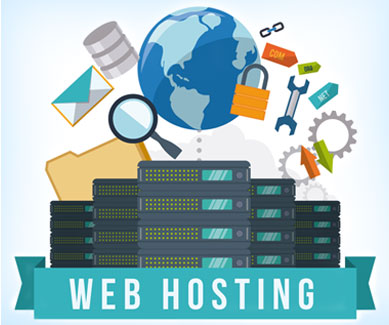 We know you have a business to run so we take care of the details that most do-it-yourself web hosting companies overlook. Whether you are an Internet novice or web-savvy developer, website hosting by Ignyte Software gives you the overall best value for your investment.



Ignyte Software is a leading Lexington, Kentucky web hosting firm that offers superior technical support, top-notch performance, and reliable web hosting service. Small business web hosting that is fast, reliable and affordable. Get started today and experience the RGB Interactive difference.
Whether your business is small and your site is simple or your site requires technology such as Active Server Pages (ASP) and SQL Server, Ignyte Software has you covered. At Ignyte Software our Web Hosting is very affordable, fast, and
reliable with a 99.9% uptime. You can customize your hosting plan to include features such as email, domain registration, daily backups, and webmail.
We offer one all-inclusive Windows 2019 web hosting plan complete with all the bells and whistles. All sites are hosted on ultra-fast Microsoft Windows 2019 web servers. If you are looking to spend more monthly for hosting, consider VPS hosting. This alternative type of hosting allows you to control the space you need on your server.
Website Hosting - $12.95 per month
Our all-inclusive Windows 2019 Plan Features:
3 GB Web Space! - You will receive 3 GB of web space.
This is one of the highest allotments of space from any hosting provider and is plenty sufficient for even large sites. No more worrying if you have enough web space for your site files
Free Domain Registration and we pay the renewal fees.
If you need a new domain name registered, we will register it for you for free. Then as long as you continue to host that domain name with us, we will pay for the domain registration renewal fees every year!
Full ASP and ASP.NET Support
Our servers are running Microsoft IIS 6.0 on Windows 2019. We fully support Active Server Pages and ASP.NET and have many preinstalled components.
Access 2000, 2002, 2003, 2007,2010,2019 Databases
We support Microsoft Access ODBC Database Access. You can set up as many as 10 DSNs within your control panel for your Access databases and purchase more if needed.
Real Audio/Video
We support the http: streaming of RealAudio/Video. We currently do not run the REAL G2 Server so your stream will have to be http based. Simply hyperlink to your .ram file and it will work for you. We do not support live audio or video feeds.
99.9% Uptime Guarantee
We guarantee that your web site will be accessible at least 99.9% of the time. We back this by offering a pro-rated refund to any account that is "down" due to a network issue under our control.
30 Day Money-Back Guarantee
If for any reason, you are not completely satisfied, we will happily refund your hosting fees in full. After the 30 days, you will receive a pro-rated refund for the time you haven't used. Setup fees of applicable are non-refundable.
Optional Email Add-Ons - $25 Setup Fee
Real POP3 Email Accounts
You can create POP3 email accounts with you@yourdomain.com. You will also be able to use our SMTP (outgoing) email servers from you@yourdomain.com. Note that we DO NOT permit any spamming on our network.
Web-based Email
You can check your email through any web-browser and/or have the email configured to come straight to your email software. This is especially convenient when you're traveling and only have access to someone else's computer.
$25.00 Setup Fee + Plus Cost for Space and Number of Email Accounts
Domain Registration
(What is a Domain Name?)
www.yourname.com .net .org .biz .info or .us
Reserve your domain name now before someone else does!
Only $14.95 per year!
Website Design Services
Professional Web Design
Check out our work!
Forms, Graphics, Custom Scripts
Let us design, redesign or maintain your new or current website.
Free listing in Business Directory.
Click here for web design packages, prices, and information.